Top 5 recommendations 

Illustrated here, in descending order of importance, are the five books which we would recommend as being the most informative for a collector of fine glass paperweights. These are the books which cover the art form in a broad comprehensive way, and form the basis of a good library on the subject.

If you, as a collector, have a more limited interest (ie. folk art weights from Southern New Jersey) please feel free to contact us for recommendations regarding your interest.

For information on these titles please call (704)871-2626 or toll free (800)227-1996 10 AM till 10 PM Eastern Standard Time, or e-mail us at:  
[email protected]
Images on this website are copyrighted by Papier Presse 2009.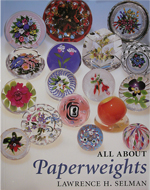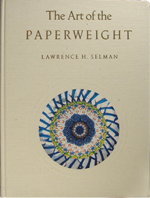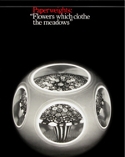 Click on book for more information