Images on this website are copyrighted by Papier Presse 2009.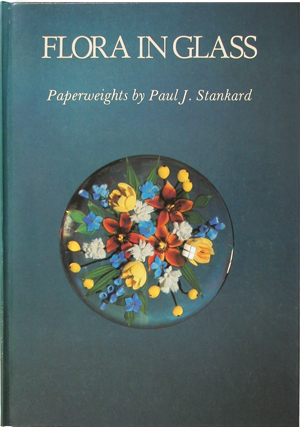 Flora in Glass

Paperweights by Paul J. Stankard

Exhibition catalogue with an introduction by: Pat McCawley

1981, Spink & Son LTD, London, England

48 pages, $25. hardcover

flyleaf: "Paul Stankard is an American artist who in 1969, with many years experience in scientific glassblowing, combined his knowledge with his love of nature, to capture the realism of flowers in glass. The plates in this book illustrate his undoubted mastery of this field. Mr. Stankard's work is now recognised worldwide for both its artistic merits and botanical accuracy.

     The 71 paperweights illustrated are representative if the artist's development over the past 10 years and feature many of his native wild flowers, including St. Anthony's fire, Loosestrife, Day Lilies, Chokeberries and varieties of Orchids."